Our team

Mikhail Divovich, General Director, Ph.D.(Candidate of Technical Sciences), Senior Scientist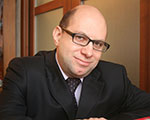 Head and the founder of ECOTEAM LLC. Wide experience and deep knowledge in the field of ecological and economic analysis and modeling, environmental protection and industrial technologies, environmental law, project management experience, experience in development and endorsement of appropriate environmental documentation in the state agencies, experience in communication with federal, regional, and local authorities. Deputy Chairperson of the Safety, Health, Environment and Security Committee and the Chairman of the Environmental protection Sub-Committee of the Association of European Businesses.
Alla Dudnikova, Deputy General Director for Legal Affairs, Expert of the Public Council with the Ministry of Natural Resources and the Environment of the Russian Federation.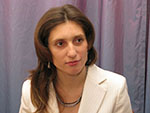 Over fifteen years of successful performance and participation in projects initiated by Russian and Western commercial, state, municipal, non-commercial organizations including major corporations in the field of environmental, urban planning, state, labor relations, taxation and corporate law, as well as local self-government and housing legislation. Dealing with claims, acting as expert witness, performing audits, research, training and administrative work. Professional editor and network coordinator. Experienced communicator and negotiator (federal, regional, local authorities and public organizations). Over 200 published works.